Lifecycle Management in SAC – Content Network Storage: Single-Tenant Landscape
General
SAP Analytics Cloud is a powerful frontend and offers multiple options to share stories with consumers.
When consumption is growing it is also very important that new developments are deployed smoothly for end users.
Especially in a landscape with one tenant, acting as development system, quality system and productive system this could be a challenge.
In a Single-Tenant-Environment it is possible to store versions of a story via the Content Network Storage.
In general, the content network storage is used to transport between tenants. However, it is possible to use it also for storing versions of stories, models, applications etc in a single-tenant environment
The following paper takes a deeper look.
Content Network Storage permission
First, in order to use the Content Network Storage, the user must have permissions on the following:
Users with Read, Maintain, and Share permissions for Lifecycle.

Users with Manage permissions for Public Files and Workspace.

Admin and BI Admin standard application roles.
How to "store" a story
After hours or even days/weeks of creating a story/dashboard or application and shared with users, it can be helpful to store the original for security reasons. The shared story ID will stay the same and if there are any changes to the original, intentional or unintentional, the stored story can be reimported to the same tenant and overwrite the changes.
First a story is created with the following ID:
https://<tenant>/sap/fpa/ui/app.html#;view_id=story;storyId=885A6D855BDB12DB5C28E9578C323E1B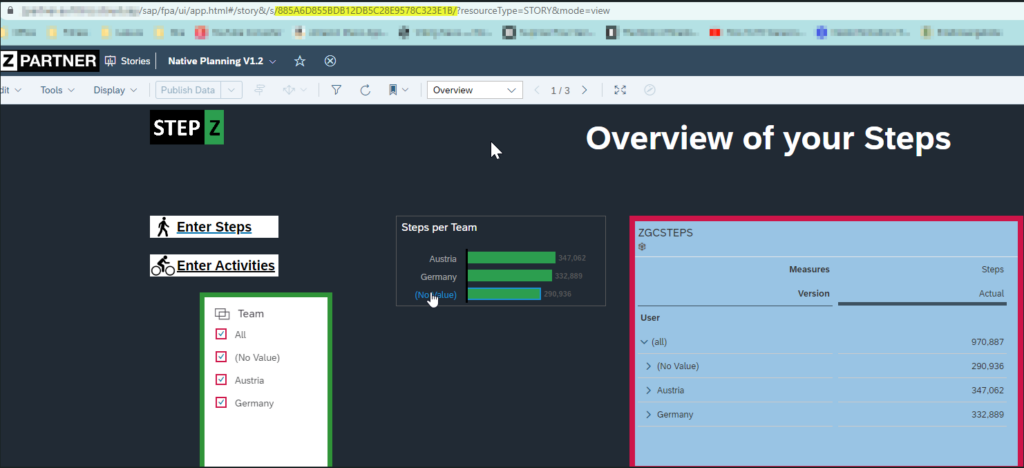 Then an export is created within the content storage network with destination to the same tenant.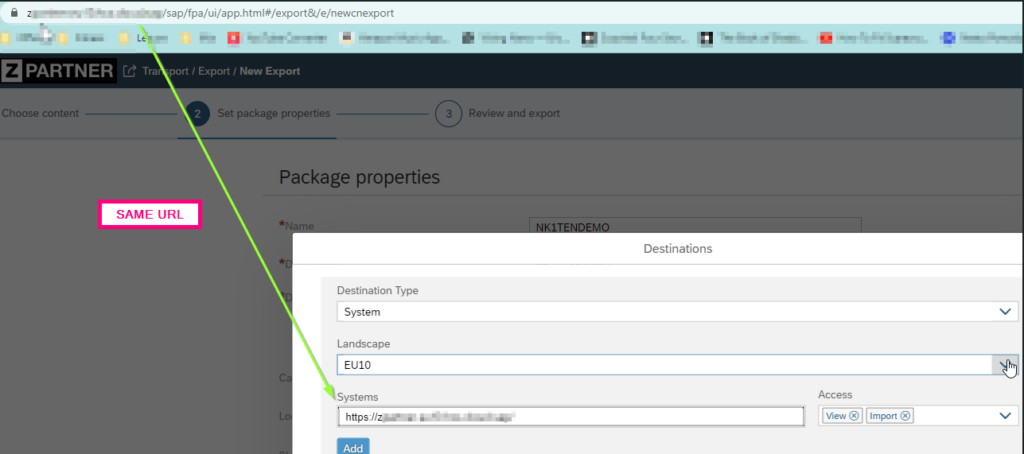 Now having exported the story into the same tenant it is stored in the import queue.
Various changes are then done within the original story – for example here: deleted widget and 2 pages and saved the changes.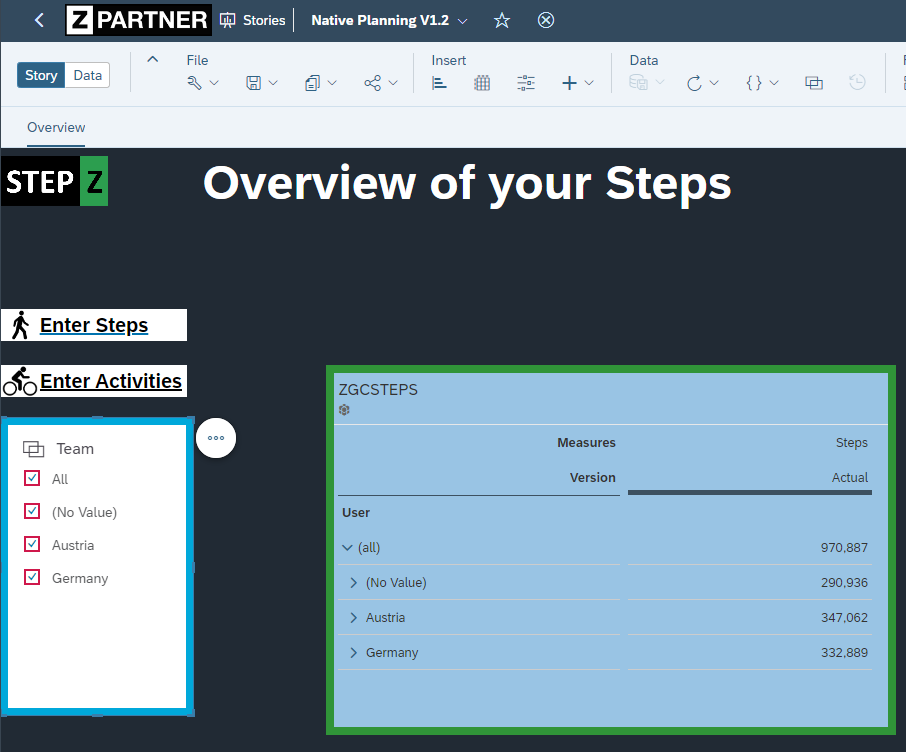 Now, if I want to undo all the changes, I only have to re-import the previously exported version of the story via the content network storage.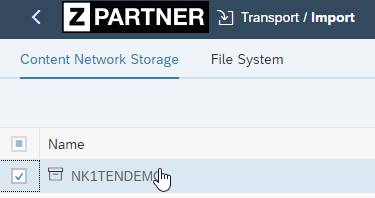 With Overwrite objects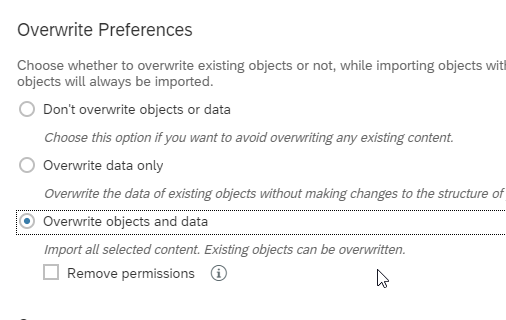 And all the changes previously done, are reversed to the original status.

Final Thoughts
This can be helpful if you want to remove all the changes to the original story without disrupting user productivity. If changes were wrongly done or any other issues with the changes occur.
But be aware bookmarks saved between storing the original and reimporting it will be overwritten/deleted as well. So be careful with this approach and store/save the story shortly before changes are being done.
More related Blogs