SAP Analytics Cloud (SAC) Story 2.0 Authorization
SAP Analytics Cloud is a powerful frontend application and offers multiple options to share enterprise data with employees, management information consumers. With the new wave update 2023.3, Story 2.0 is available for everyone to use.
Story 2.0 is the union between Story and Analytic Application for creating an Optimized Story Experience. It takes advantage of the optimized stack and can directly benefit from performance improvements and other valuable features like undo/redo.
With this new experience, the Optimized Story is the central artefact that can cover self-service story building to sophisticated analytic application use cases *). The new story is documented on https://blogs.sap.com and not focus of this document.
A new feature always comes with advantages and risks for an existing environment.
The first question a system owner is confronted with, would probably be: how is this authorized and how can I turn this off for users that should not be working with this feature?
Although there are new possibilities, not everyone who is creating stories in self-service so far, is capable of or trained enough to use the new capabilities to the best advantages. So, it would be necessary to not grant the privilege at first and carefully release to specific user groups over time.
Release management is essential to success!
2 Story 2.0 Authorization
The integrated story 2.0 is based on the user privilege. Depending on the privileges/roles, users who have the privilege "Applications" receive more advanced features like:
Advanced widgets: filter controls, containers, button
Scripting and eventing
Performance analysis for scripting execution
Editing Cascading Style Sheet (CSS)
With this concept, story designer can keep the simple and clean design environment already used to with the "old" story creation and the enhancement of analytic application possibilities.*)
Within the role set-up, it is important to select create, read, update and delete for "Applications" in order to receive the necessary privilege to work with the new features.
In addition to the privilege, it is necessary to select the Optimized Design Experience when creating a new story.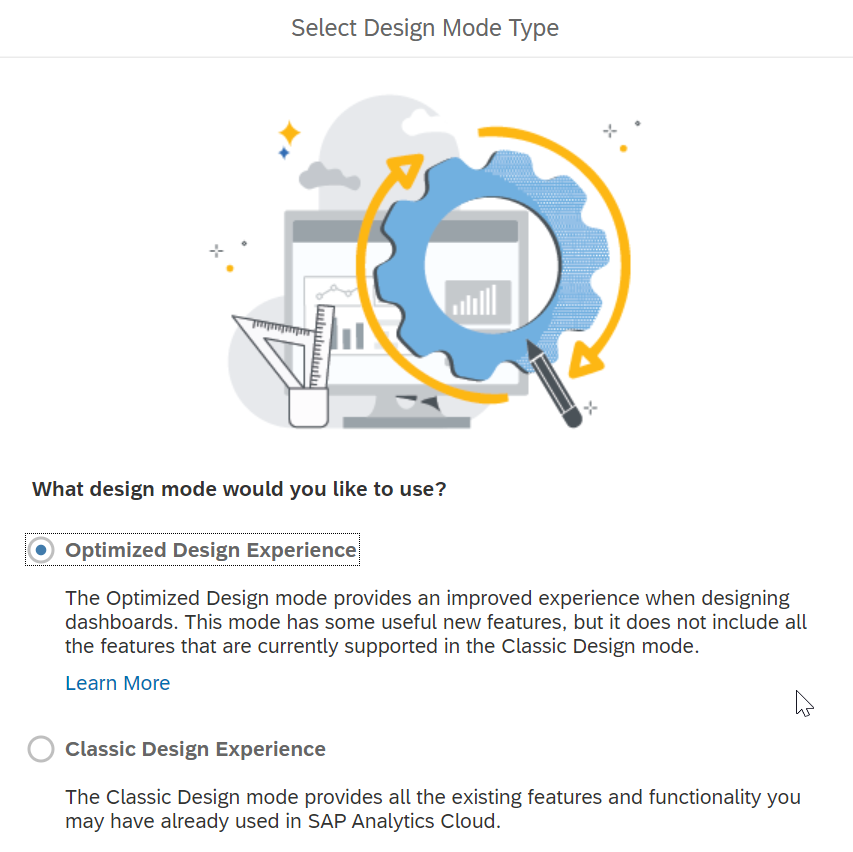 User View with full authorization – Initial set-up Assets Tab: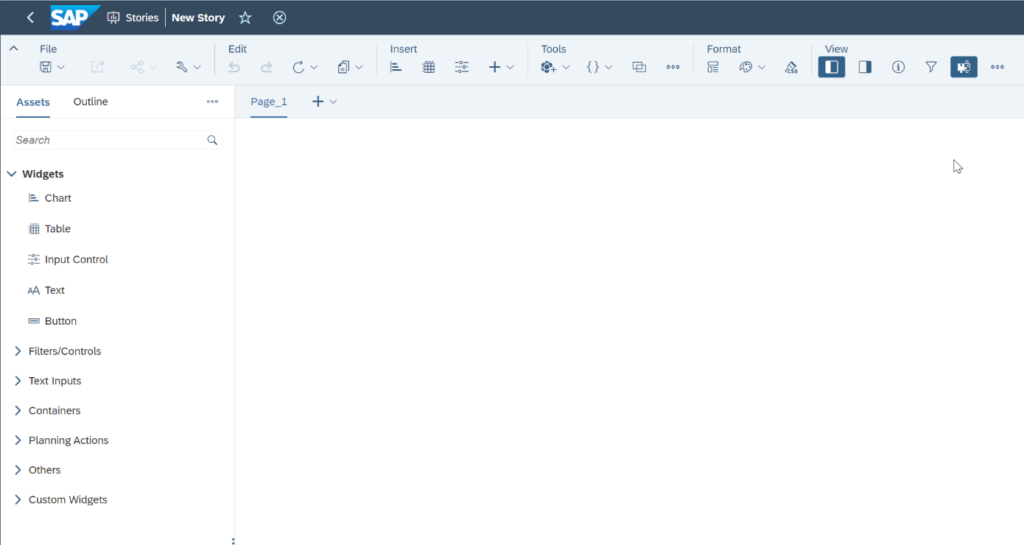 Outline Tab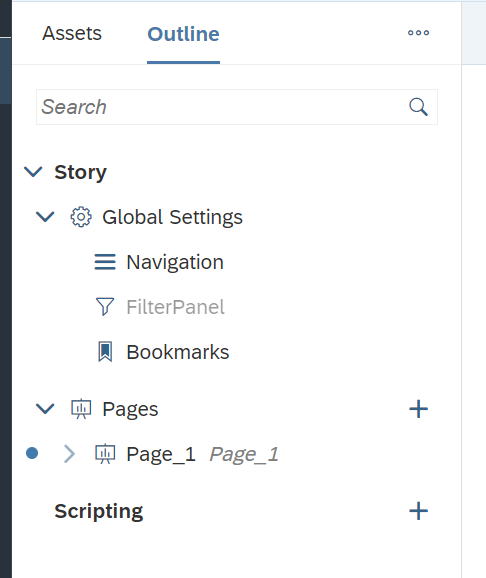 However, there could be reasons why you shouldn't grant the access immediately. If that's the case only select read for "Applications" so that the users can at least see an application within an existing story or in general open an analytic application which is shared with them.

User View with read-only authorization – Initial set-up Assets Tab:
Story 2.0 without the Applications privilege has fewer options to use. For example: Filters/Controls as well as Text Inputs is not available anymore.

And Scripting is gone from the Outline Tab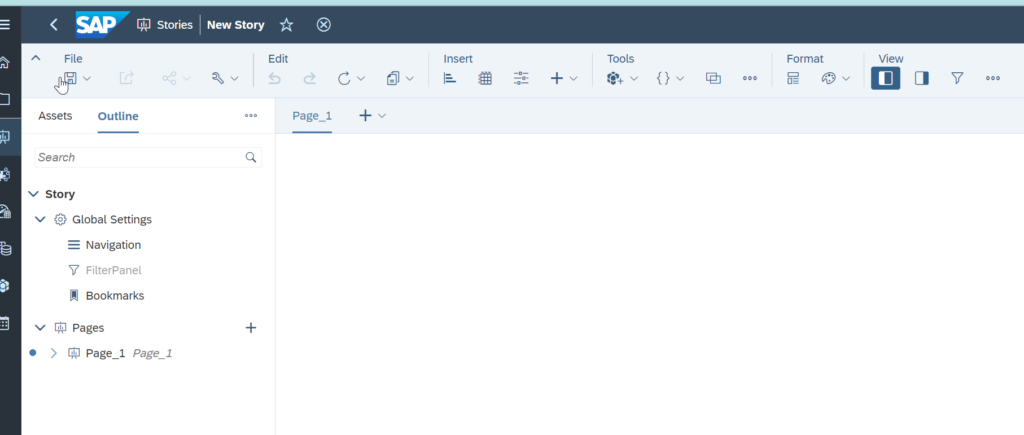 A company wide release should be controlled and well-planned.
Analytic Applications can be very performance and storage heavy and user education is necessary. Trainings and guidelines for the new features are crucial for self-service applications. For example: specific guidelines on how to use and how many of the analytic application widgets to use within one story in order to meet performance guidelines for a smooth-running system are very important.
It is necessary to grant this privilege only to a qualified group of developers or users, so misuse or resulting performance issues etc are prevented in the first place.
*) https://blogs.sap.com/2023/02/15/unifying-story-and-analytic-application-with-the-new-optimized-story-experience-in-sap-analytics-cloud/